Champagne Afternoon Tea and Britannia Private Tour
Experience an afternoon of luxury on board two of Scotland's famous ships, Fingal and The Royal Yacht Britannia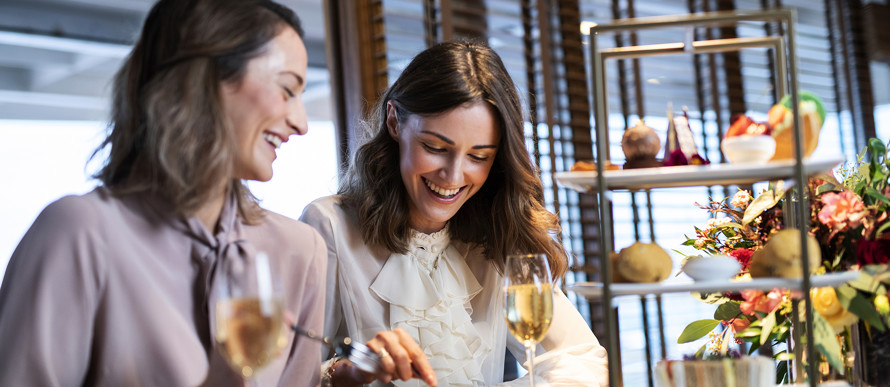 Fingal will be your first port of call for a sumptuous Champagne Afternoon Tea in The Lighthouse Bar.
Enjoy this most decadent of British traditions with a backdrop of exquisite Art Deco-inspired interiors and views to match. Watch vibrant vessels come and go like an ever-changing image as you enjoy a chilled glass of Moët Champagne followed by a range of the finest teas and a selection of perfectly formed savoury and sweet delicacies.
Afterwards, following a short transfer to The Royal Yacht Britannia, your personal guide awaits as you board this historic ship via The Royal Brow, the entrance previously reserved for HM The Queen. You will gain a unique insight into the history of the Royal Yacht and how the Royal Family and crew lived and worked on board.
As a special memento of your tour, you will receive an official Britannia Guidebook plus a miniature bottle of Britannia Gin.
Terms
Available throughout the year for 2-16 guests
Private Tour £885 including VAT
Additional charge of £52 per person for Champagne Afternoon Tea
Subject to availability
From £885
For further details, contact our Events team on +44 (0)131 555 8800