RESERVATIONS CO-ORDINATOR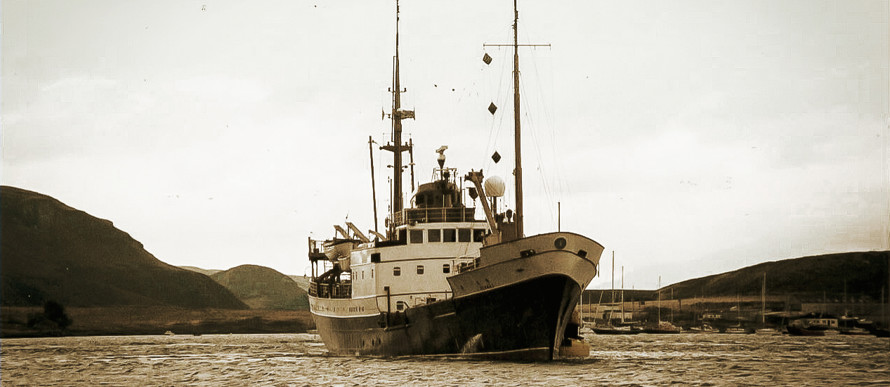 Job Title: Reservations Co-ordinator - Fingal
Hours: Full-Time 
Duration: Permanent 
Pay: Depending on experience
We are currently recruiting for a Reservations Co-ordinator to join our vibrant crew. You will work alongside the Reservations & Revenue Executive and report to the Hospitality & Events Manager.
Fingal – a floating hotel by The Royal Yacht Britannia, a former Northern Lighthouse Board ship, offering the ultimate in luxury, with 23 beautifully styled cabins, where guests will be able to choose from their own private balcony, duplex cabin or, for that special occasion, the stunning Skerryvore Suite.
Permanently berthed in the historic Port of Leith, Fingal will also provide an exciting new events venue for the city. The spectacular ballroom will seat 60 guests and feature a movable skylight (large enough to lower a car through): the perfect space for brand product launches or private celebrations.
Our crew are the core asset of Fingal's brand: full of warmth and passion, with a shared vision for creating an amazing experience.
As our Reservations Co-ordinator, you will be able to:
Deliver a friendly, efficient and informative reservation service to all guests.
Manage high levels of both verbal and written pre-stay communication with
Design individually tailored, accurately priced and fully personalised
itineraries for each guest.
Establish the needs of each individual customer and upsell the outstanding attributes of Fingal and The Royal Yacht Britannia. 
As the first point of contact for any client, you will be confident, a dynamic self-starter, creative and well-presented.
Deliver excellent customer service which will be essential in everything that you do throughout the guest's journey.
Key responsibilities:
Efficiently and professionally handle luxury sales enquiries for the individual traveller/small travelling groups.
Optimise revenue of the available rates and room types on a frequent basis.
Communicate appropriately to all customers via telephone, e-mail,  booking agencies and third party booking websites, maintaining exemplary luxury standards and high levels of attention to detail at all times.
Succeed on high enquiry-to-sale conversion ratio.
Accurately administer all reservation details in booking systems, taking personal responsibility for the correct input of all statistics, ensuring up-to-date customer records are maintained.
Prepare accurate written confirmation documentation for every booking taken, and update correctly after any amendments are made to the reservation, prior to guests' arrival.
Attention to detail and ability to multitask in a fast-paced environment are essential.
Personality:
Maintain a positive, can-do attitude that inspires those around you to perform to the best of their ability.
Ensure a professional appearance and warm personality, while still being friendly and approachable.
Ability to communicate at all levels, building internal relationships to gain greater product knowledge and understanding.
Must have a strong desire to work in an incomparable five-star sector. 
Previous knowledge or experience in the luxury market is essential.
Must be able to communicate freely and eloquently with guests.
Must have a good numerical and creative mind.
Previous administration experience is necessary. 
Working hours
Core hours of work are Monday to Friday, 9.00am to 5.00pm. However, due to the nature of this position some weekend and evening working will be required, and time in lieu will be given. 
Company benefits include:
Enhanced long service holiday entitlement
Life assurance
Performance and loyalty payment scheme
Complimentary tickets to The Royal Yacht Britannia
Staff discount in the Britannia Gift Shop and Royal Deck Tea Room
Free car parking for staff
If you feel you have the personality, skills and experience we are looking for then we would love to hear from you.
Please send your CV and a covering letter outlining why we should select you for this role to: recruitment@tryb.co.uk
Closing date: 8 March 2019