Our Environmental Commitment
The journey so far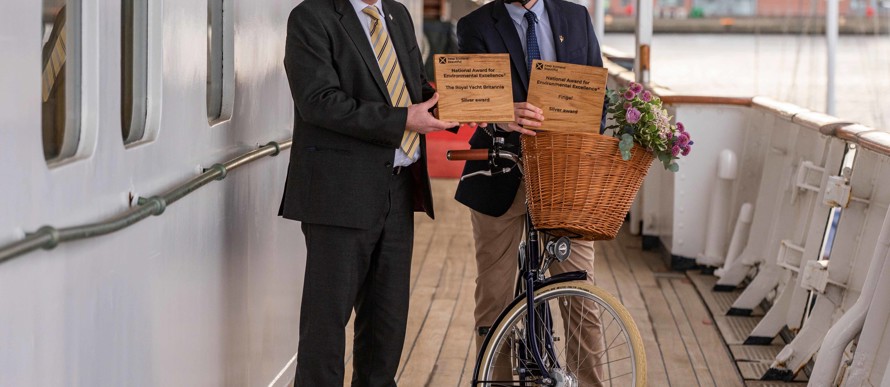 Sustainability is at the top of our priority list. Aboard Fingal, our environmental commitment is a journey, making both big and small, consistent improvements to ensure we do our part in protecting the world for future generations. Headed by Fingal's Guest Experience and Environmental Manager, Charlie Granleese, Fingal's Green Team meet regularly to review our progress.
We were proud to be accredited by 'Keep Scotland Beautiful' last year for our environmental efforts with a Silver Level National Award for Environmental Excellence – the business standard that enables organisations to benchmark their environmental achievements and improvements.

Our green culture builds on existing sustainable practises such as energy saving and wide-spread recycling. Refillable water bottles for rooms by the Belu filter, refillable toiletries from bulk, and refillable jam jars in The Lighthouse Restaurant & Bar are recent initiatives that our team have put in place. Small changes that can create a big difference overall without compromising on the five-star level to which we wish to exceed.
On the Quayside, we have created a wildflower meadow, visible from the outside starboard decks – the result of a successful collaboration with the Water of Leith Conservation Trust and the Royal Botanic Garden Edinburgh. We have exciting plans for using the produce on board!
As part of The Royal Yacht Britannia Trust, read our Corporate Social Responsibility Statement here.