With Love, From Fingal
The ultimate package to say I love you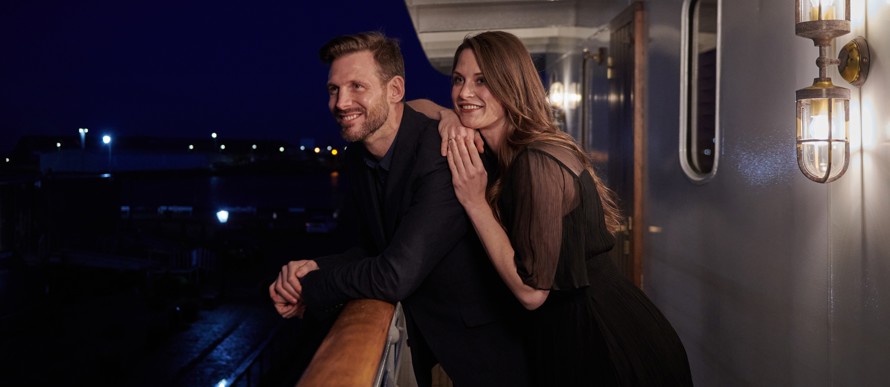 Whisk your loved one away with an overnight stay aboard Fingal. Let the curves and contours of Fingal's nautical features create the unmistakable air of romance. Arrive to a beautiful bouquet of flowers ready waiting in your cabin with a selection of decadent chocolates. 
Dine under the shimmering ceiling in The Lighthouse Restaurant & Bar on dishes bursting with flavour, created by our team of passionate chefs, using only the best ingredients. Raise a glass to your beloved and delight your taste buds with one of our signature cocktails. 
Retire to your cabin and awake after the perfect night's sleep to another day with your love.
Fingal, your ship awaits.
Terms
An overnight stay based on 2 people sharing a cabin
Bouquet of flowers upon arrival in cabin
Exquisite Chocolates
Dinner allowance is £55.00 per person in The Lighthouse Restaurant & Bar
£16.50 per person towards cocktails
Subject to availability
For further details, contact our Reservations team on +44 (0)131 357 5000