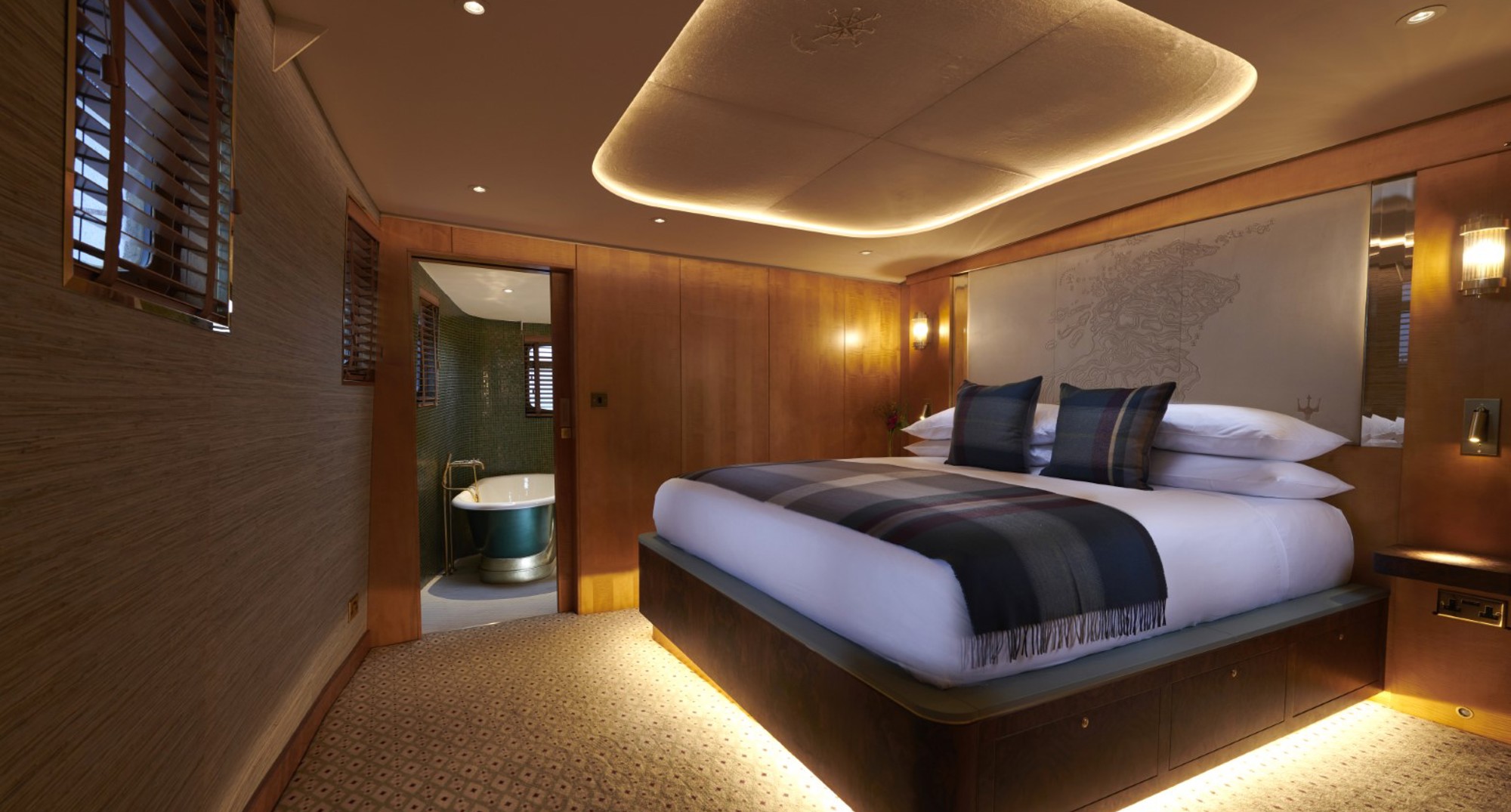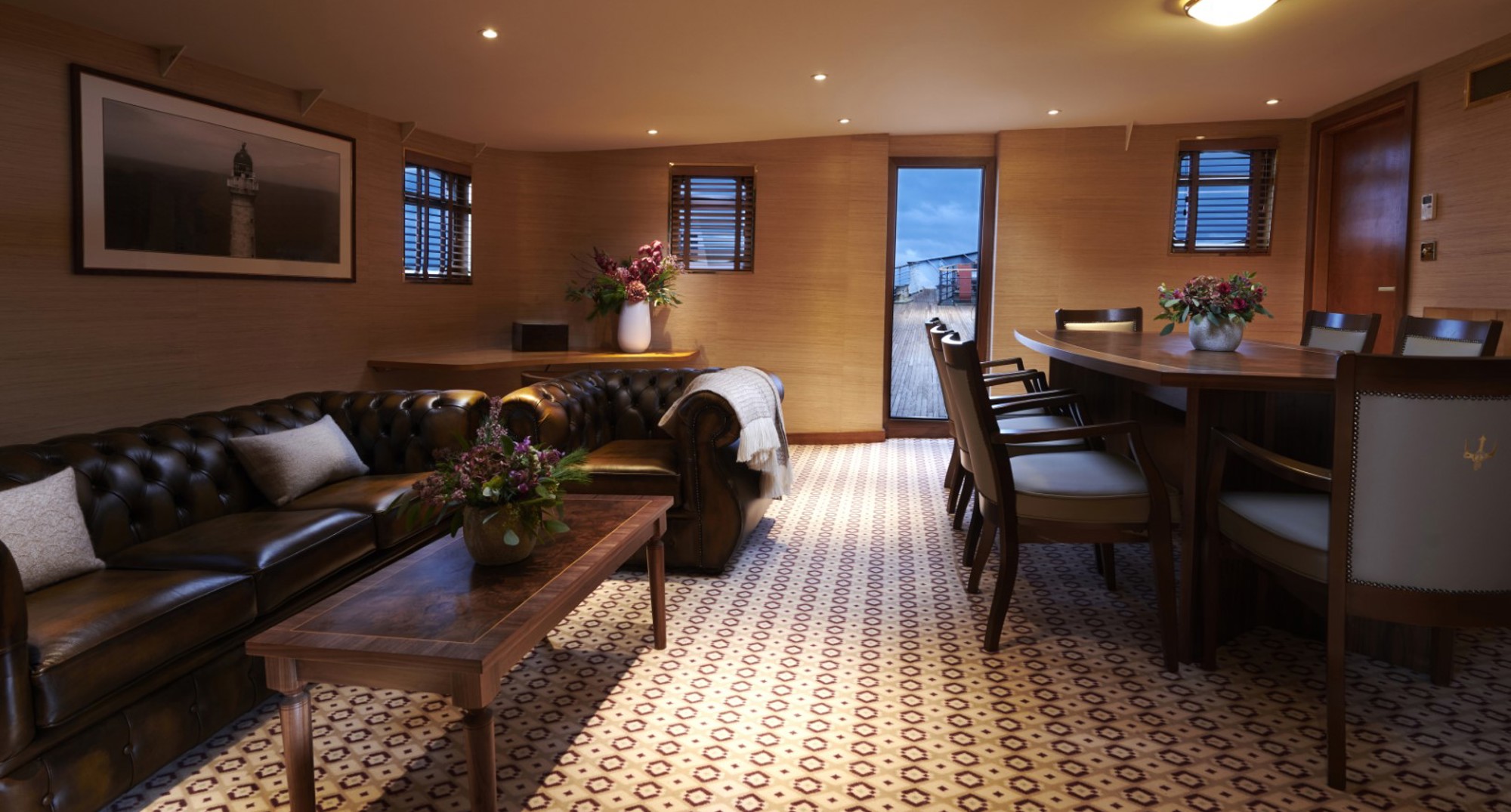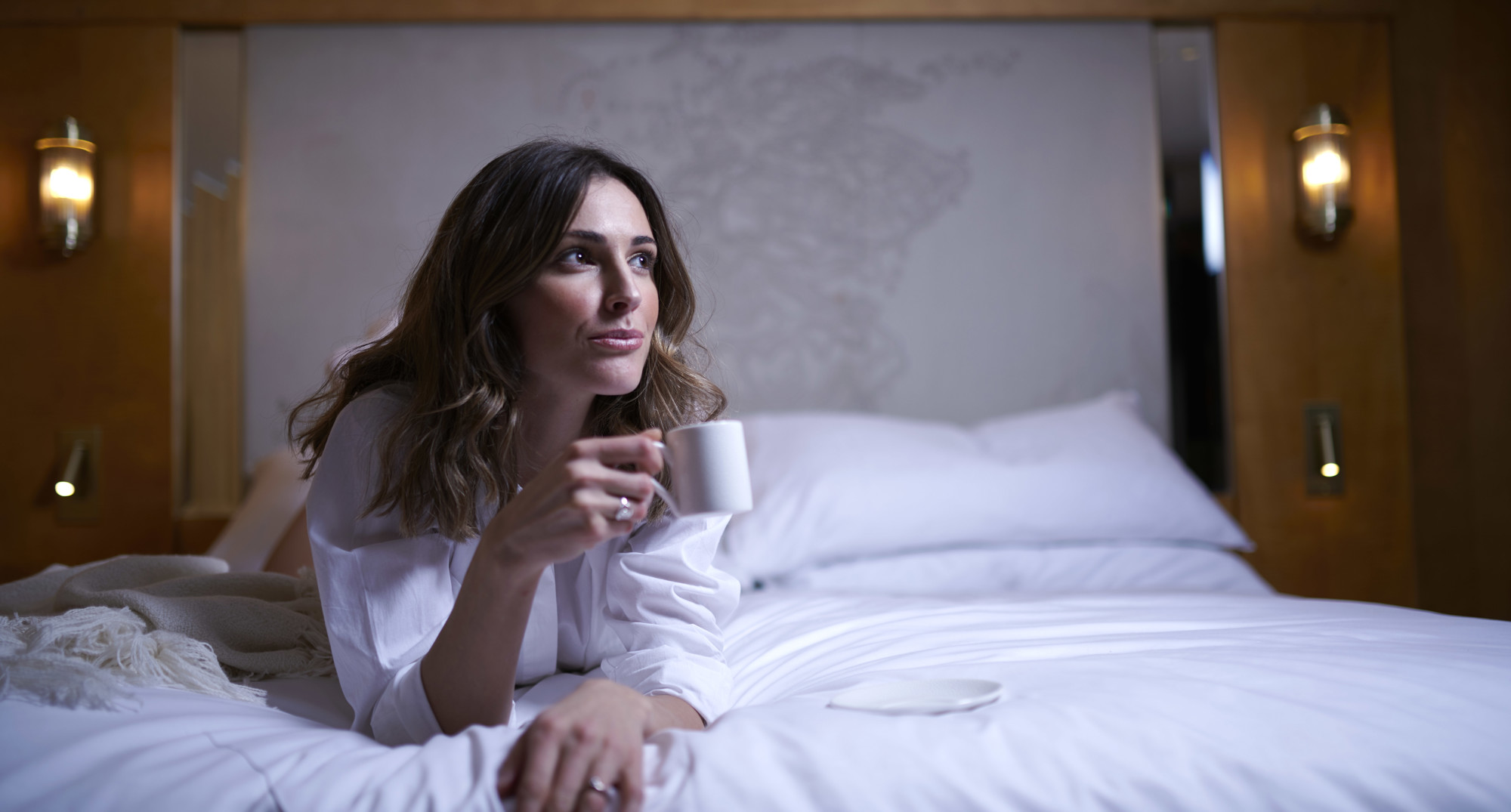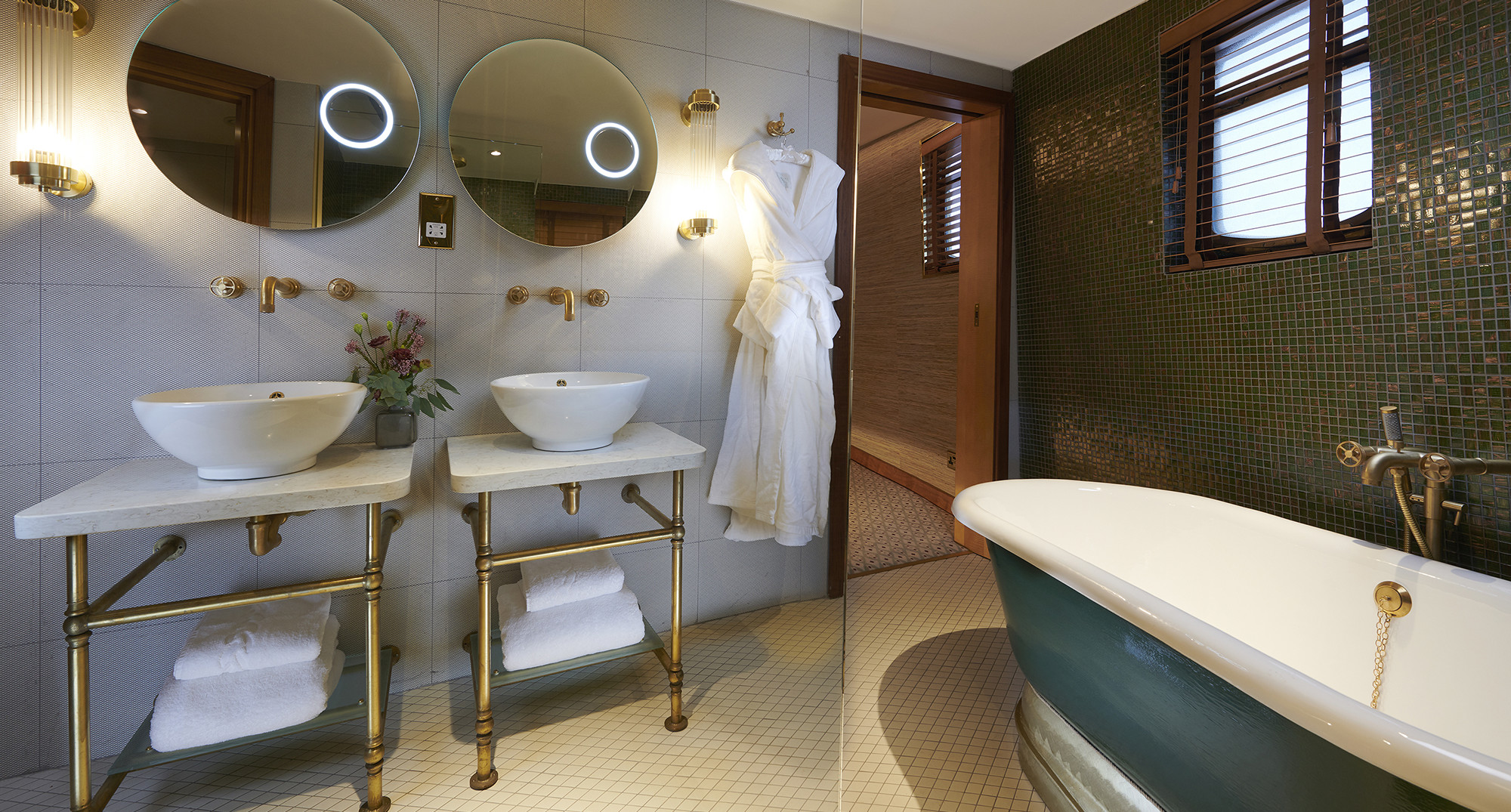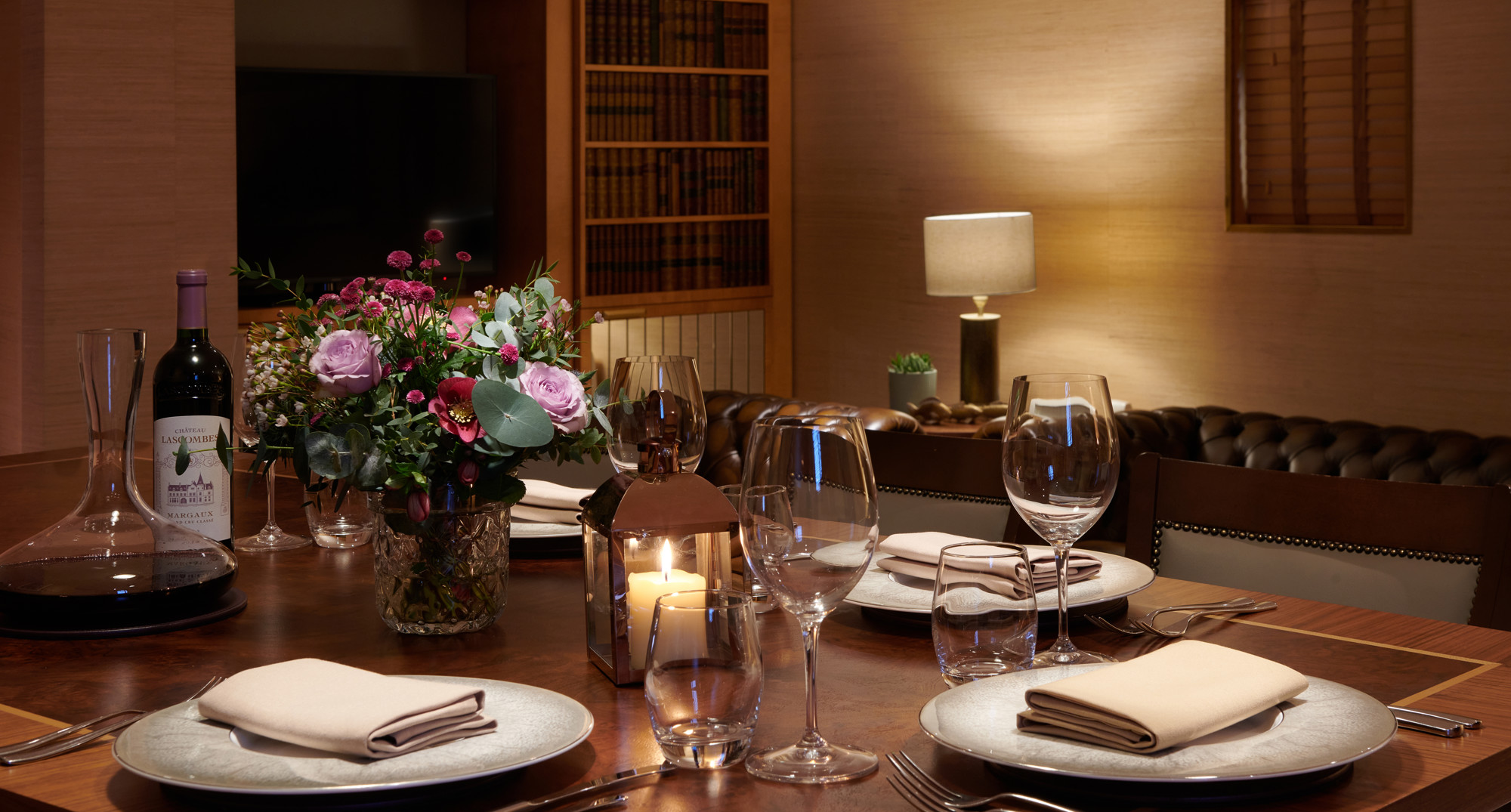 Skerryvore Suite
In all her glory
Exceptional in every way with the unmistakable air of romance throughout. 
Our magnificent Skerryvore Suite has a private dining area for entertaining and a large living space with curved, soft leather sofas. Considered touches, velvety fabrics, wallpaper with depth and dazzle. Quality and luxury to see and feel. 
A private deck, a cabin bathed in brilliance. Intimate and exuberant. A super king size bed and headboard with map contours to trace. Wake up wonderful.
Excitingly, HRH The Princess Royal, in her role of Patron to the Northern Lighthouse Board, has spent time on board Fingal. Her former quarters on Fingal have been transformed into the magnificent Skerryvore Suite.
An overnight stay in this special suite includes a mini bar full of local delights, with our compliments.
Little Touches
Private deck / Separate living space /
Dining table, seats eight / 53.5 Sqm /
Super king size bed / Rain shower / 
Double sink vanity / Freestanding bath / 
Fluffy bathrobe and slippers / 
Complimentary Wi-Fi / Smart TV / 
Coffee and tea making facilities / 
Iron & Board / Air conditioning /
Hairdryer / Underfloor heating / 
In room safe / Noble Isle amenities / 
Complimentary mini bar on day of arrival